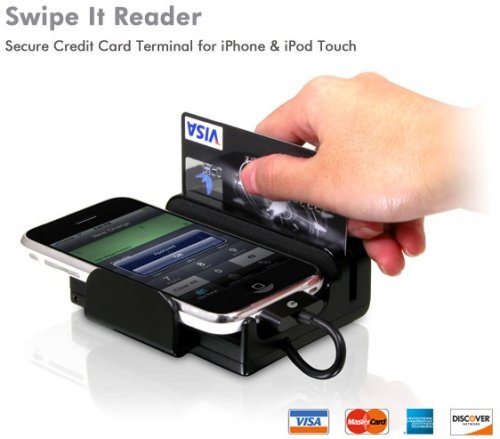 If you need to charge your credit cards using your iPhone, here's yet another option. This is an accessory that will make your business as a merchant truly mobile like never before. The Swipe It Reader from Macally is another Secure Credit Card Terminal available for the iPhone and iPod Touch.
The device lets you dock your iPhone along with a slot for swiping cards and works along side the Simply Swipe It app, which costs just $0.99. The Swipe It Reader can operate on both Wifi and 3G, and it supports most popular credit cards and many popular merchant gateways.

The question is are we ready to trust swiping credit cards using our iPhone?
Credit Card terminal, iPhone, reader, Swipe It