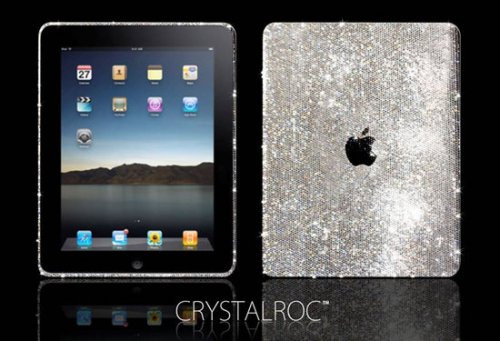 You want the diamond encrusted iPad right? You want some bling in your life. But you just can't afford $20,000. Not in this economy. Well, maybe you have $2,250 for a Swarovski iPad?
Bargain bling if you will. CrystalRoc has outfitted the $500 iPad in Swarovski crystals to con you and your rich friends. There are 6000 crystals and you can purchase a 32 GB version directly from CrystalRoc by the end of April.

Get your bank account ready. It's about to hit zero.
Apple, iPad, swarovski