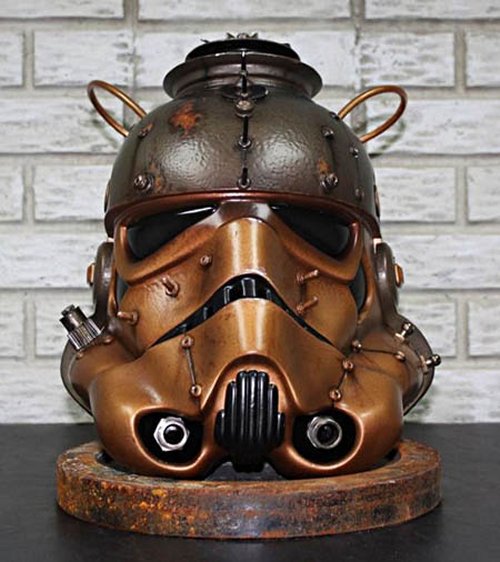 Had Luke worn this helmet when rescuing Princess Leia she would have said, "Aren't you a little Steampunk to be a Stormtrooper?" It would have been a whole different movie had the Stormtroopers looked like this.
This Steampunk Stormtrooper Helmet is just plain awesome and menacing in a whole different way from the usual sterile white. That top area makes it look as if the Empire has been swapping some brains between troopers too.

Awesome. Just awesome.
costume, DIY, helmet, mod, Star Wars, steampunk, stormtrooper