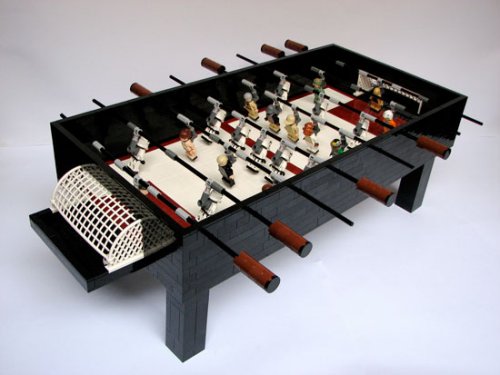 You have to be a real Lego fan to make a Star Wars Foosball table entirely out of Legos and Flickr user 2×4 is just such a fan. He has created a Lego Star Wars foosball table that is functional and playable.
The table features C-3PO as the goalie against a whole bunch of storm troopers. Everything is made from Legos, even the table itself is made from LEGOs. Pretty great work. I wonder how sturdy it is.

May the Foos be with you.
Foosball, lego, Star Wars, table