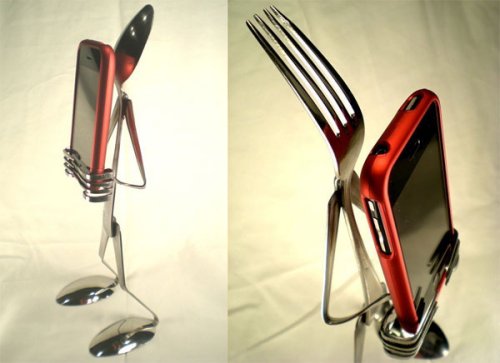 Here's something different in an iPhone stand. It's a little more creative than most. The Spoon And Fork iPhone Stand. It's how Uri Geller uses his iPhone. These folk art type stands come from Etsy seller ForkedUpArt, who is not only good with a pun, but great at bending utensils.
If you need your iPhone stand spoon-fed to you, then you won't mind forking over $30 each for these. They have character and more personality than other stands.

Which to buy? The fork or the spoon?
art, DIY, fork, iPhone, spoon, Stand