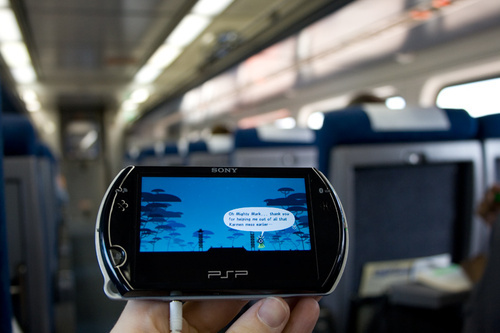 According to the Wall Street Journal Sony is getting ready to take on Apple this year, with a long-awaited PSP phone and a netbook/eBook reader/PSP hybrid iPad competitor.
There aren't many details just yet. We know nothing about pricing and specs, but word is that we can expect the PSP phone and the PSPad as soon as this year. The Sony Ericsson PSP phone has actually been in the works since 2007, but has had many delays.

Both devices will use the media platform Sony is launching later this month. It's called the Sony Online Service for now. You can expect content similar to iTunes, along with their catalog of PlayStation games.
Apple, iPad, phone, PSP, Sony