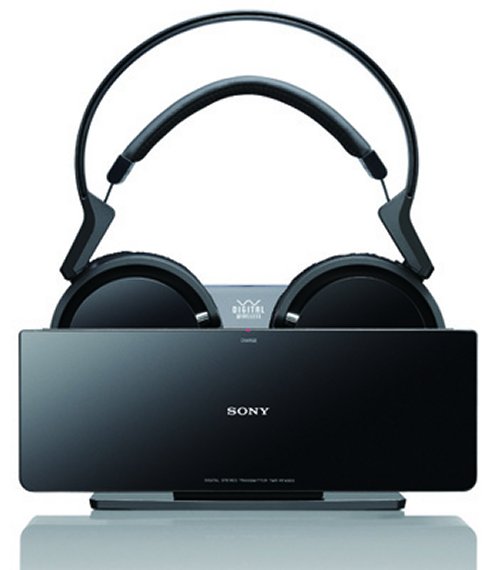 Sony has released the very sexy looking MDR-RF4000K digital cordless headphones, which are designed to blend in perfectly in your living room, thanks to the new storage and charging dock that keeps it all wire-free. The headphones feature a 40mm long-stroke diaphragm to produce crystal clear sound quality.
The wireless headphones also come with a NiMH battery that will delievr up to 7 hours of listening time. You can also use a single AAA Alkaline battery which will increase the usage by up to ten hours. We love the design and they would look right at home with all of our other gear.

The Sony MDR-RF4000K headphones will be available in April 2010, but so far we have no info on pricing.
cordless, digital, Headphones, MDR-RF4000K, Sony