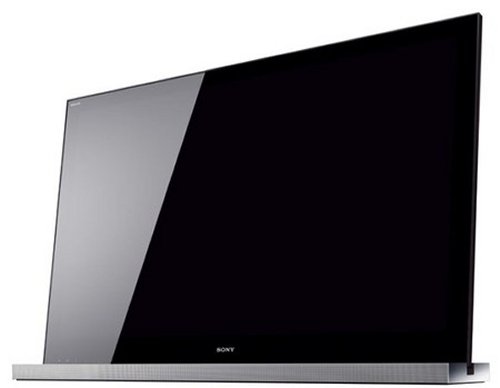 3D continues to hit Japan in a big way. The 3DTV from Sony has now made it to Japan beating both Panasonic and Samsung. The edge-lit LED LX900 comes with the IR emitter built-in and two pairs of RealD active shutter glasses. The glasses are also available separately.
There's even a face tracking feature that lets you know if you're sitting too close. Gee, thanks. Are you my TV or my mom? Also, if you leave the room the TV dims out and goes off, which is nice.

These are available in 60", 51", 46" and 40" versions with prices ranging from $6,444 down to $3,222. The HX900 and HX800 LED blacklit versions should hit in June or July.
3D, 3DTV, japan, Sony, tv