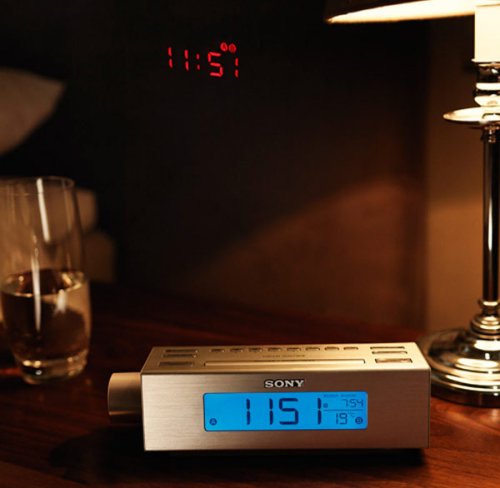 We've seen our share of projection alarm clocks, but now Sony has launched a stylish new projection alarm clock of their own, the Sony ICF-C717PJ. It's designed to project the time on your bedroom wall or ceiling and can be set to different angles.
Some other features include a clock radio with dual alarms and an FM and AM tuner and you can wake up to the sound of a buzzer, or music from your iPhone or iPod.

The ICF-C717PJ alarm clock will hit Europe next month, but there is no info on pricing just yet or availability in the US.
alarm clock, ICF-C717PJ, projector, Sony