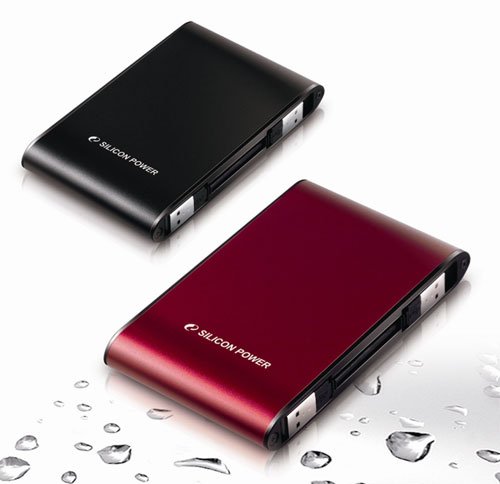 The Silicon Power A70 Armor USB 2.0 external hard drive will hold your data in the usual way, but it's also waterproof, impactproof, dustproof and vibration-resistant. This version is aimed at those who work in difficult or extreme conditions.
In extreme conditions you want to make sure that your data is safe and secure. This model comes in several capacities from 250GB to 640GB and is compatible with Windows, OS X and Linux operating systems.

Nothing on pricing yet, but we will let you know.
A70, armor, External Hard Drive, Silicon Power