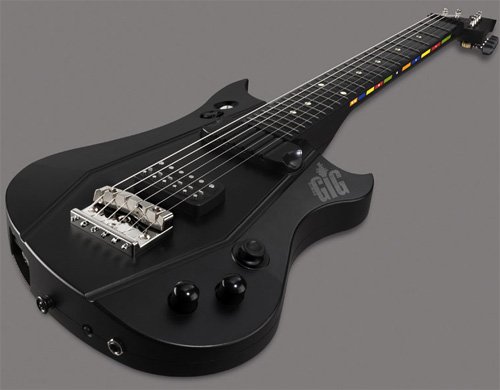 Seven45 Studios has unveiled this awesome looking SixString guitar controller for the Power Gig: Rise of the SixString title. It's a real electric guitar that plugs into an amp and everything. Golly gee, you faux rockers sure have come a long way from rocking that plastic guitar hero guitar.
The game and guitar will be sold together. More experienced players will be able to benefit from chording, since this is much more challenging and requires specific finger placement on the strings. The game will be available on the Xbox 360 and PS3 platforms.

Nothing on price yet but it is slated for a fall release.
controller, guitar, Power Gig: Rise of the SixString, Seven45, six-string