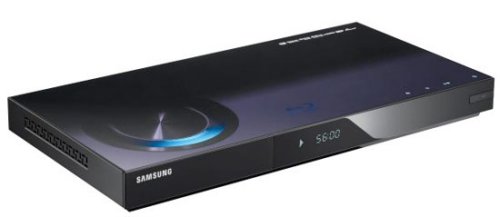 When we last checked in with Samsung's BD-C6900 Blu-ray player, it was available for pre-order. However, soon after it was gone again(At least from Amazon). In any event, it is actually shipping now according to Amazon.
Amazon lists it as "In Stock." The price is still $399.99 and for that price you'll get 1GB of integrated memory, "explosive 3D capabilities," and DLNA streaming. You'll also get it's sexy good looks to impress your friends.

Anyone interested in this one?
3D, BD-C6900, Blu-ray, Samsung