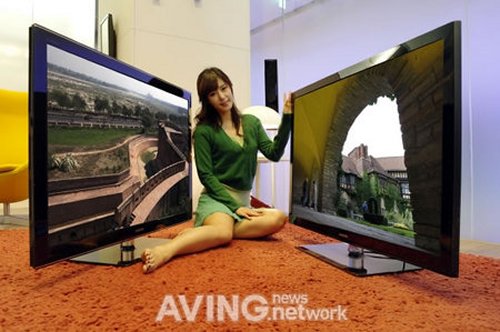 Samsung will be adding some new TVs to their PDP TV 5 and PDP TV 4 series of TVs. The series 5 includes the PN50C550G1F TV and the series 4 will include the PN42C430A1D and the PN50C430A1D models. The new models improve the quality of images using 'Clear Panel Technology' for clearer images.
Some other features include 'FilterBright Antiglare Technology' for reduction of glare, 'Eco Sensor', 600 Hz subfield motion technology and USB playback. The series 5 50 inch version of the TV will cost you about $1,675 while the series 4 counterpart will cost you $1,411.

The 42 inch model in series 4 will cost you $1,058.
hybrid, korea, PDP, Samsung, tv