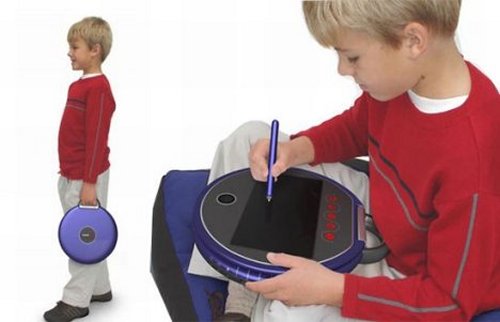 They never had cool stuff like this when I was a kid. The Roundbox is a portable computer that is designed to encourage creative learning for children. No boring books with boring old text. Instead there is a digital camera, video game console, TV, DVD player, computer and pen, all in one rugged device that your child can't destroy easily.
What more do you need for learning? It's for kids from ages 5-14 and has a computer mode, gaming mode, movie mode, art mode and camera mode. The touchpad can even be removed and converted into a wireless mouse.

A lot of thought went into this one and kids would love it.
computer, design, fun, Kids, learning, Roundbox