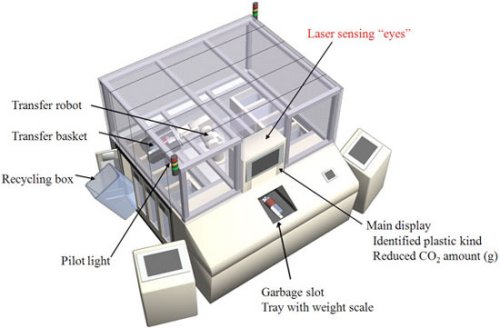 Most plastics in stores, in our homes and in our recycling bins are recyclable, but not very much of that actually gets recycled. Only about 6%. And that's understandable. It's hard for humans to sort through all those types of plastics. Plus we're lazy and we tend to daydream a lot. That's where a robot comes in handy.
This robot was designed by Mitsubishi and Osaka University and uses lasers to sort through all kinds of plastics very quickly. It has five different lasers that measure the reflectivity of each kind of plastic, allowing it to sort them all out.

It costs $55,000 right now, but hopefully the price drops quick and we can get recycling well above that 6%. Because at that price, it won't be helping much.
plastic, recycle, recycling, robot, sorts