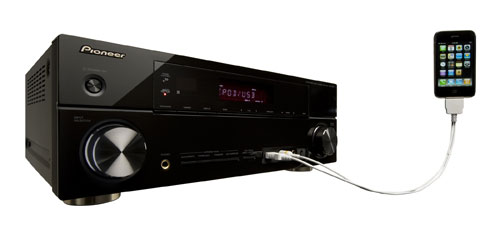 Pioneer is one of the biggest names in home theater and home audio not to mention the popular products the company has for vehicles as well. Pioneer has unveiled a pair of new AV receivers that are 3D ready and reasonably priced.
The new receivers include the VSX-820-K and the VSX-520-K. The 820 is Works with iPhone certified. Both receivers can receive music streamed from Bluetooth phones or MP3 players with an optional Bluetooth accessory selling for $99.99.
The receivers both have HDMI 1.4 ports ready for 3D content and both decode 5.1 surround sound and Dolby ProLogic IIz. The receivers calibrate to your room automatically and each have 110W per channel. The 520 has three HDMI inputs while the 820 has four HDMI inputs. The 520 will sell for $229 and the 820 will sell for $299.
AV receiver, Home Theatere, Pioneer