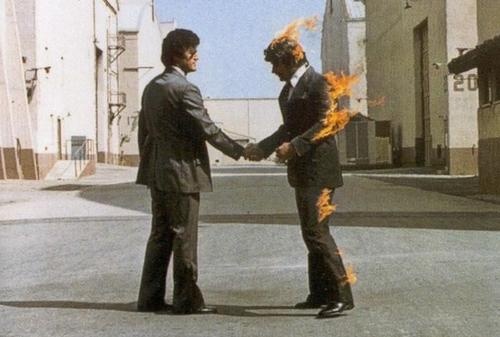 Pink Floyd has won a legal battle with its record label EMI over whether the label should be allowed to distribute digital versions of the band's material on a song by song basis as it does through Apple's iTunes Store. Pink Floyd is just one of several bands that have objected to the splitting up of what it considers to be single pieces of work.
And any Pink Floyd fan knows that you can't just listen to one track and get the full experience. And if you only want one song, you clearly don't get it anyway. The band has been signed to EMI since 1967 and said that their contract meant their albums could not be split up without their permission. A judge agreed and said that the contract contained a clause to "preserve the artistic integrity of the albums".

EMI has been ordered to pay $60,000, with a further fine to be decided.
digital, EMI, legal battle, pink floyd, sale, songs