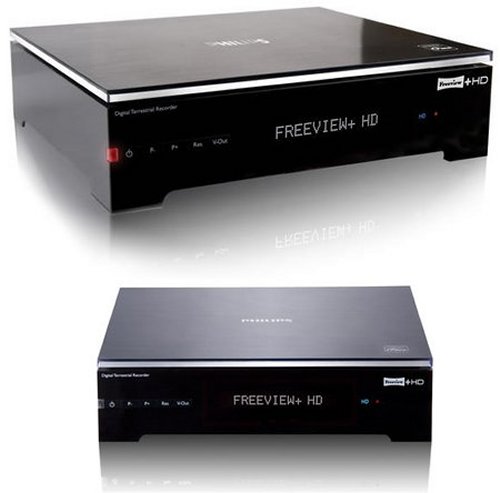 Philips is the latest company to out an HD PVR. The HDT8520 HD recorder is a sleek design and holds 500 GB of storage space. That's 125 minutes of HD video. It can live pause TV and has a three hour buffer limit so you won't miss your favorite TV shows.
Some other features include DD5.1 audio support, parental locking, 8-day EPG and a power consumption capacity of under 1W in standby mode. There's 1080p HD up-scaling, and USB and Ethernet ports for enhanced connectivity. Philips has also introduced a slim receiver called the DTR5520, which offers superior sound and great quality picture.

The HDT8520 HD recorder will cost £159 (or $238) while the DTR5520 HD receiver is £299 (or $447).
Freeview, HD, Philips, receiver, recorder