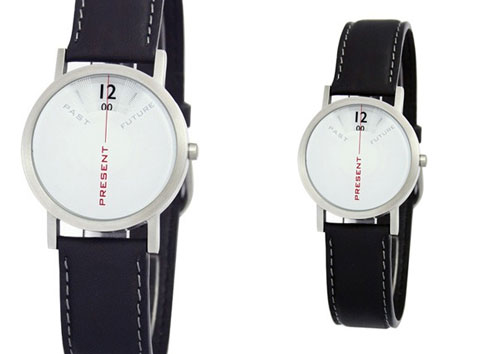 When your wife drops hints about past, present and future stuff for your anniversary, it's not this watch she means. Yanko Design has a new watch that you can actually buy on their store.
The watch has no numbers on the face and has labels reading past at 11oclock, present at 12 and future at 1. The watch has a couple turning wheels inside that align to show you the time in numbers that look digital.
You can get the watch with a leather or stainless steel band and it is a unisex design. The watch face is stainless steel and water-resistant to 100-feet. You can grab one up for $100.
watch