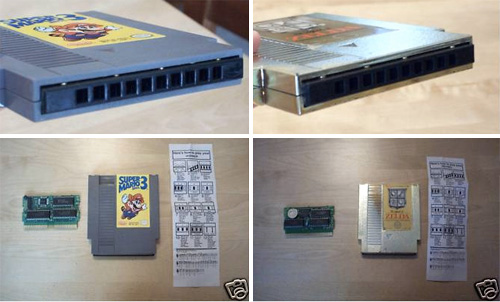 If you grew up playing NES games back in the 80′s, then you know that you had to blow on the NES cartridges to get it to recognize a game. Ahh memories. The one console that strengthened our lungs and our fingers.
Well, one modder is using that nostalgia to turn a profit with a clever mod. Seller nes_harmonica has turned some old NES cartridges into actual working harmonicas and put them on eBay. Right now you can get Dick Tracy, Legend of Zelda and Super Mario 3 with starting bids of just $7.

These are created using Hohner Pocket Pal harmonicas.
cartridges, DIY, hack, Harmonicas, mod, nes, Nintendo