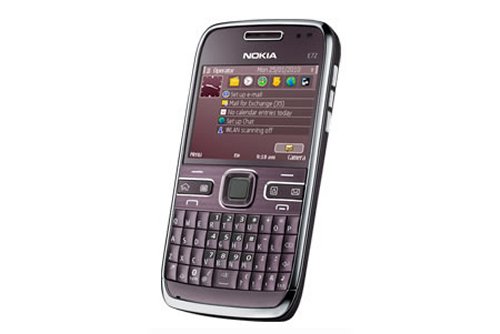 Normally Nokia keeps things pretty uni-sex, but now they have gone and launched a new version of the popular E72 in Purple, trying to appeal to those businesswomen who want something to match their nail polish.
The color is Amethyst Purple to be exact. The E72 Amethyst Purple comes after the black, grey and brown versions that have been available since the Nokia E72′s launch. It surfaced in Lebanon and will apparently start selling there soon.

No word on when we might see it.
cellphone, E72, Nokia, purple