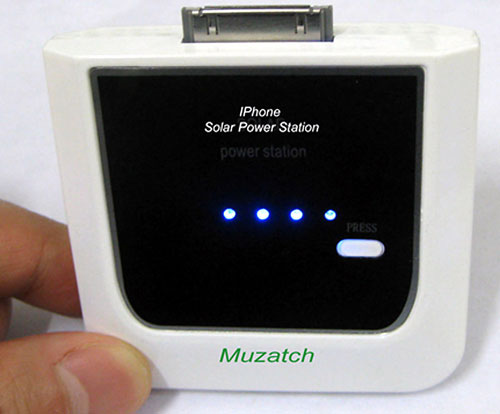 Getting power for your iPhone from the sun is a great concept. In reality, most of the solar chargers take so long to actually charge using the sun that they are not very practical. A new solar charger has turned up today called the MZH-1200 from Muzach.
The device has a small 1000mAh battery inside that can charge your iPhone about half way if it is dead. It has a four LED charging indicator system and supports several iPod models as well.
The device comes in black, white, blue, silver, and green for $49.95. The battery connects to the iPhone charge and sync port and is far from what most consider an attractive device.
iPhone, solar charger