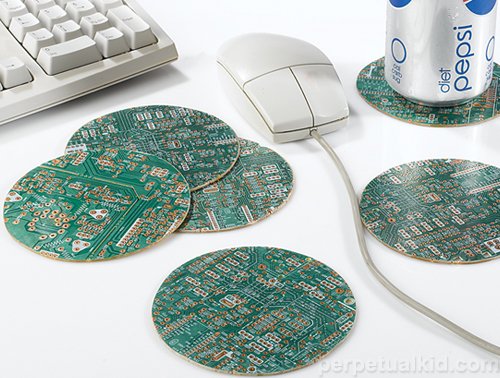 Everyone needs to use coasters for their drink. It's just the right thing to do. And these motherboard coasters are the perfect geek way to protect furniture from your Mountain Dew or Red Bull. Made from recycled electronic motherboards(obviously).
Get on board. A set of six will cost you just 12.99. No one likes messy furniture and every geek loves to look at motherboards.

Not that I'm condoning this, but they look like they make great weapons too.
circuit board, coasters, geek, motherboard, tech