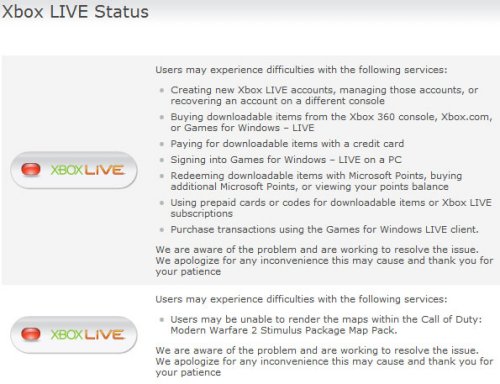 Xbox Live is having some problems. Apparently a new Modern Warfare 2 map update has made a number of Xbox Live features unusable or unstable, including online MW2 gameplay. Not good news for those who wanted to get some gametime in.
Word is that the Xbox Live Marketplace is off-and-on, and even Microsoft admits that several other things are acting strangely. However a fix is on the way, so maybe if you try again later it will be alright. You're probably supposed to be working anyway right?

I wonder how long it will take them.
map, Modern Warfare 2, problems, update, Xbox LIVE