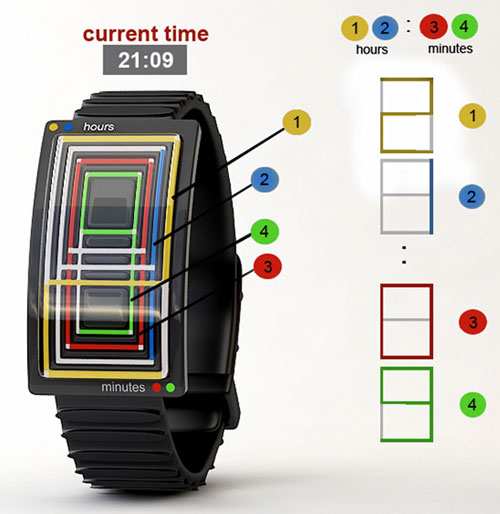 At first glance, this watch design concept called Maze of Time looked to be very confusing. The watch has different color lines that overlap in a sort of maze configuration. The watch face has a decoding color key on it to tell you what color is for what number.
Yellow and blue numbers are for the hours and red and green numbers are for minutes. Each colored set of lines makes a number and once you see how it works the thing is very easy to read.
The watch reminds me more than a little of something form TokyoFlash, only I can actually read the Maze of Time. Since the thing is just a concept, you can't buy it now.
concept, watch