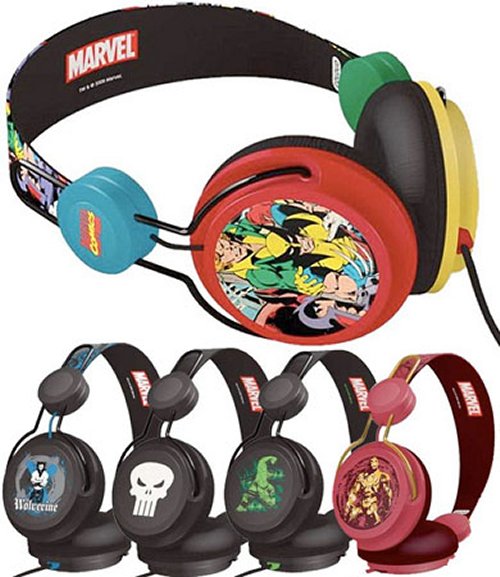 Just the other day we showed you the Star Wars Coloud headphones and now here are some Marvel headphones from Coloud. The Marvel Coloud Headphones are specially designed for all the Marvel Comics nerds.
These Marvel-themed headphones feature several Marvel superheroes like Iron Man, The Hulk, The Punisher, Wolverine and The X-men. You can pre-order the Marvel Coloud headphones for $39.99 right now.

I like the Iron Man and Wolverine versions. No Spiderman? That seems weird.
Coloud, Headphones, Iron Man, marvel, The Hulk, The Punisher, wolverine, x-men