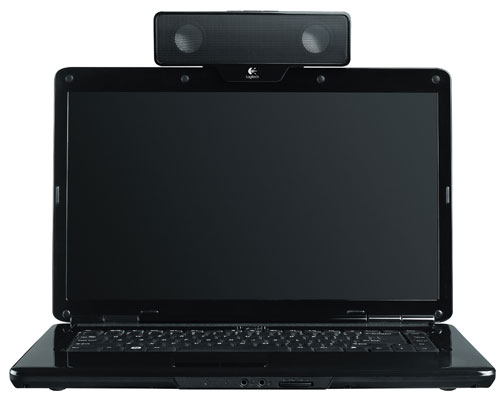 I can't really think of a notebook or netbook off hand that I have ever used that actually had a sound system that sounded good. The speakers are usually tiny things with no bass and flat sound. If you are tired of listening to movies and music with junky speakers, Logitech has a product for you.
The new Logitech Laptop Speaker Z205 has debuted today and it is designed to clip onto your notebook or netbook screen and gets connectivity and power from a USB cable that is included. The little speaker comes with its own carry case and measures 1.35″ x 2.5″.
On top of the speaker are controls for volume and power. The Z205 will ship this month in the US and Europe for $39.99. The speaker will work for music, video, and VoIP calls.
Logitech, Notebook, speaker