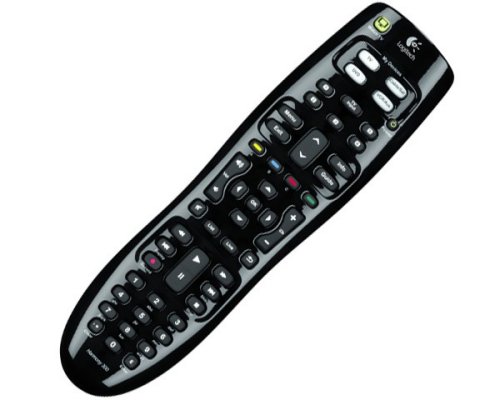 Logitech's Harmony remotes have been a pretty popular accessory and the latest Harmony 300 has the best price of all at $49.99 in the USA and £29.99 in the UK.
The 300 features an effortless web-based setup using a USB on your computer and it boasts compatibility with over 225,000 devices from more than 5,000 brands. There will be some sacrifices at that price however, like no LCD screen and it can control a maximum of only four devices.

If you like this one, it will hit in early April.
Logitech Harmony 300, remote, remote control