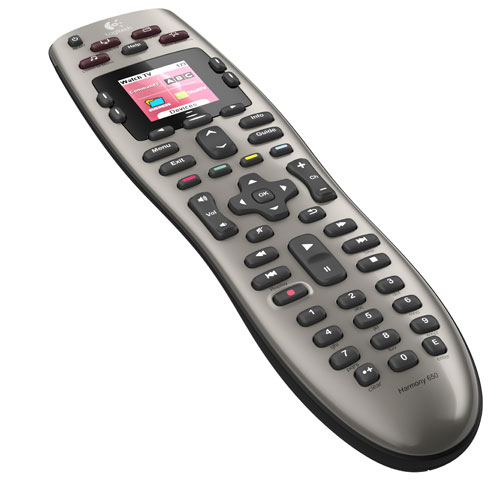 Logitech has been peddling its line of Harmony universal remote controls for a while now. The line has some of the best universal remotes around. I am particularly fond of the Harmony One and use it in my living room.
Logitech has added a pair of low cost universal remotes to the Harmony line including the 600 and 650. The remotes are very similar with the same basic shape and differ in the screens used. The 600 has a monochrome screen and the 650 has a color screen.
The Harmony 600 will sell for $79.99 and the 650 will sell for $99.99. Both remotes will ship in March in the US and Europe. Both remotes program with the Harmony software so you don't have to enter codes or numbers on the remotes.
Home Theater, Logitech, remote