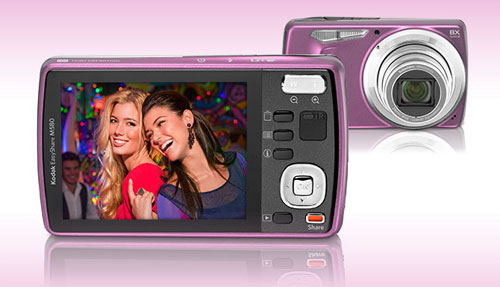 Some people just can't figure out digital cameras. My mom is a perfect example, she took tons of pictures back when film cameras were the thing to use and now that digitals have come about she can't recall how to press a shutter button and simply can't fathom moving images from the camera to the PC.
She is the sort of person Kodak created the Easyshare M580 digital camera for. The camera has a 14MP sensor and uses a 28mm wide-angle lens with 8x optical zoom. The lens has image stabilization tech for clear mages and the camera can record 720p HD video.
The camera is designed for easy sharing of pictures and video on YouTube, Facebook, Flickr, and other sites as well as email. The camera has face detection that can automatically recognize and tag up to 20 faces. The camera will ship on April 23 and can be pre-ordered now for $199.95.
camera, Kodak