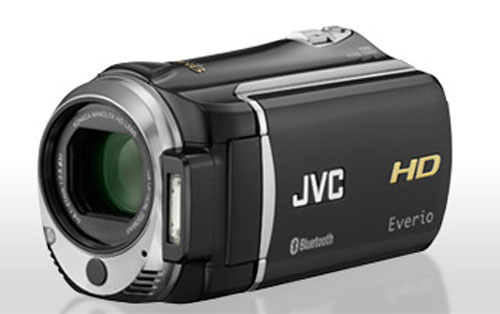 JVC has pulled the wraps off a new Everio camcorder that offers 1080p video resolution and a 10.6MP CMOS sensor. The camera can shoot still images and record video.
One of the most interesting features is that the camera has Bluetooth. This lets the camera interface with Bluetooth headsets and lets smartphones act as a remote for the camera. Video is stored to 32GB of internal storage and the camera has a SD/SDHC slot for expansion.
Software included with the camera lets you upload video to YouTube and other places. Image stabilization is integrated and the camera can shoot still at up to 15 fps for nine shots. It also has slow motion playback at 600 frames per second. The camera is available now for $799.95.
camcorder, JVC