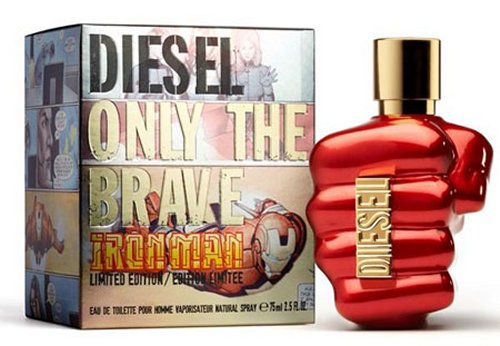 Are you ready for Iron Man 2 on May 7th? Well, if you all wear this Iron Man 2 Cologne to the premiere, there will no doubt be a lot of gagging and passing out. This new cologne comes from Diesel and the bottle is shaped like Iron Man's hand.
If you really need to know, the fragrance is influenced by "top notes of lemon blossom, mandarin and coriander leaves, a heart of labdanum, black rose and lavender, and a dry down of amber, tolu wood and ebony wood".

Sounds absolutely terrible. I'm glad I don't have to smell Tony Stark.
cologne, diesel, Iron Man 2, tony stark