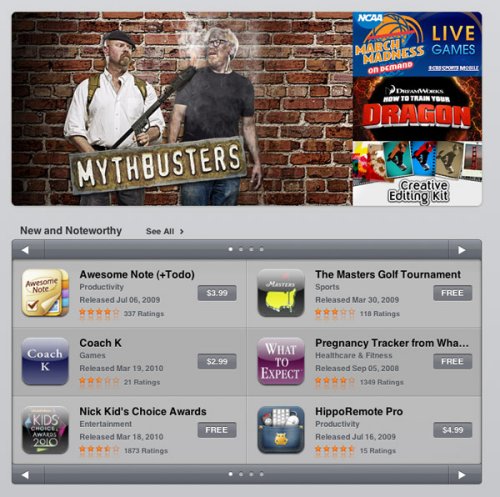 You've been dying to know what the App Store is like on the iPad, right? Well, here ya go. App tracking and analytics site AppAnnie discovered these shots while "searching for clues" on the device and is sharing them with the world.
One thing that you will notice is that Apple will be using HD to mark applications that have been tweaked in a special iPad version, or have had their resolution upped. You might also notice some apps that aren't available on the iPhone right now, like the $49.99 OmniGraffle.

There ya go. A peek into your future.
App Store, images, iPad, screenshots