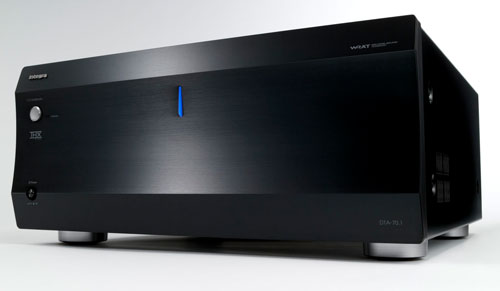 I like home theater stuff, but I don't have tons of high-end gear in my entertainment center. I wouldn't spend thousands on an amplifier for instance to get sound that was better.
If you are serious about your home theater, Integra has a new amp that is made with quality components at a price you might not expect. The DTA-70.1 has 150W of power on each of its 9-channels and is THX-Ultra2 certified.
It sells for $1800 and all the hardware is tucked inside an aluminum enclosure. On the rear of the amp are gold plated XLR connectors, banana connectors for speaker wire and brass RCA jacks. The amp is designed to support new home theater systems using height or stereo wide channels for 3D sound.
amp, Home Theater