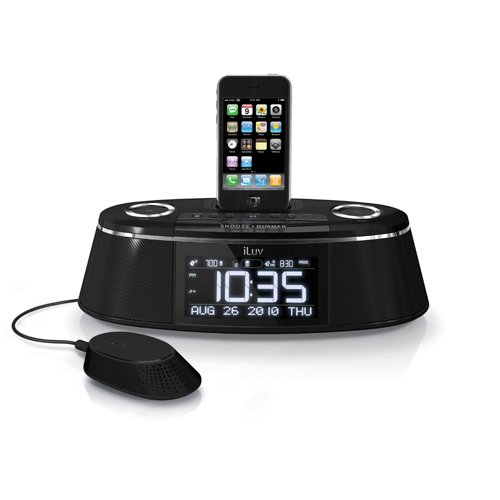 Let's face it, standard clock technology is not enough to get you out of bed. What we need is bed shaker technology. If sound alone can't wake you up, maybe you should check out this brand new iPhone/iPod alarm clock that will wake you up with vibrations. iLuv's iMM178 Vibe Plus.
It's like being in a seedy hotel, with one of those shaking beds that you have to put quarters in, but you won't need any quarters thanks to a small device attached to the Vibe Plus that iLuv calls a bed-shaker. Just put that shaker under your pillow, set the alarm to activate up to 10 days in advance or on a weekly schedule, and you are good to go.

The iLuv iMM178 Vibe Plus costs $90 and works with all iPhones, iPod touches, nanos, minis, and iPod classic as far back as the fourth generation.
bed-shaking, iLuv, iMM178, Vibe Plus