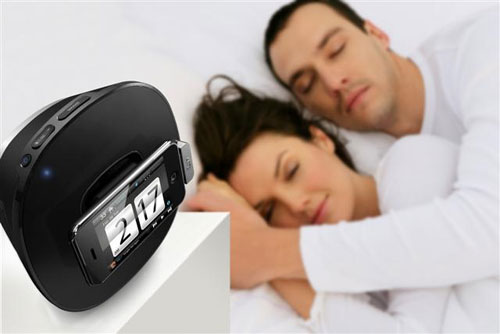 Back during CES, iLuv was showing off a cool new speaker dock for the iPhone called the App Station. The cool part about the speaker dock was that it used a free app to turn the iPhone into a digital alarm clock.
The speaker dock can also be used to playback audio from movies or for VoIP sessions. The iMM190 was supposed to have shipped last month at a price of $129.99 but it never debuted.
iLuv has announced that the App Station is now shipping and the device has been discounted to $89.99. The app that goes with the dock shows the time in digital numbers and offers access to the phones iTunes library. Weather information for your area is also provided.
Dock, iLuv, iPhone