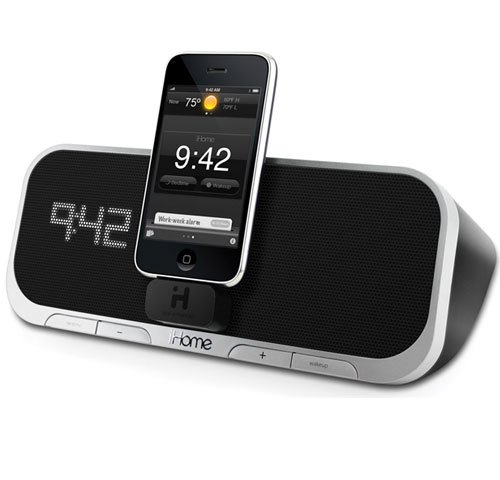 Yeah we hear ya. Yes this is yet another alarm clock speaker system for your iPhone or iPod touch. However the iHome iA5 App-driven Alarm Clock Speaker System was specially designed to work with the company's iHome+Sleep app, which allows users to adjust the clock's time, alarm, and EQ settings right from the iPhone itself.
By equipping the speaker system with the app users get up to 18 additional software alarms and nap alarms, and can browse local weather information. Owners can also set snooze or program wake alarms that can play movies or songs. A line-in jack allows for connecting additional audio devices.

The system is also pretty portable and runs off its built-in power adapter or three AAA batteries. The iHome alarm clock is priced at $100, while the iHome+Sleep app is free.
alarm clock, app, iA5, iHome, iPhone, speaker system