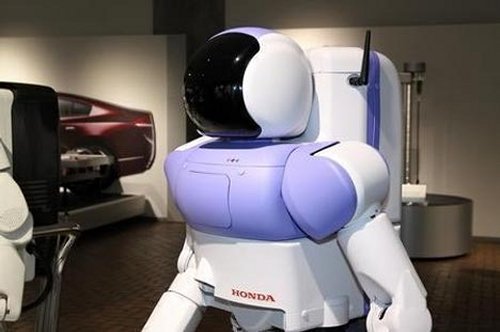 It's been awhile since Honda redesigned Asimo. 13 years to be exact. The P4 looks a bit more streamlined than the P3, but as you can see it's still the same basic bulky bot we know and love.
The P4 robot is about the same height as the P3, standing at 160cm tall, but the weight has been reduced from 130kg to 80kg. There are also some blue covers on the upper torso and feet and he has 34 degrees of freedom, 4 more than the P3. A flexible waist improves walking and presumably running and dancing as well.

I wonder if we will even recognize him in five years.
asimo, Honda, p4, robot