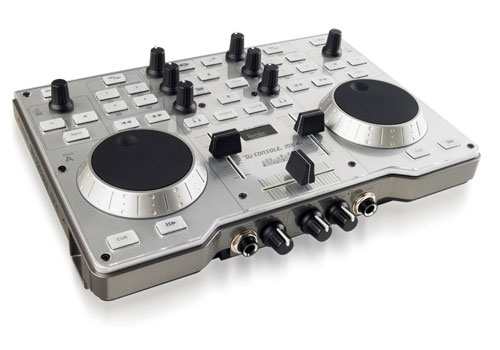 When you say Hercules, I immediately think of Kevin Sorbo, long hair, and video game controllers. Hercules offers all sorts of gear and has announced a new DJ controller that won't break the bank.
The controller is called the Hercules DJ Console Mk4. The device will ship in June for $199.99 and is very portable. It connects to Mac or PC machines with a USB cable and lets you mix digital and analog music.
The controller features two jog controls, two mixer decks, a pair of stereo outputs and inputs, a headphone output, and a mic input. Other features include 36 buttons along with jog wheels, cross fader, volume faders, and pitch encoder knobs.
DJ Gear, Hercules