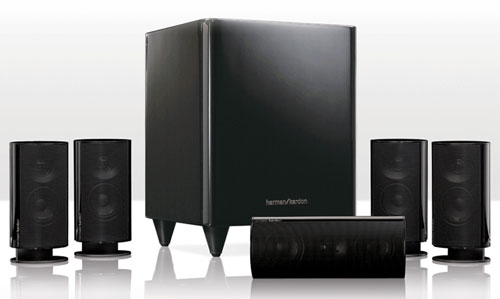 I have used lots of products from Harman Kardon over the years as well as the firms sister company JBL. Harman Kardon makes all sorts of speakers ranging for computer speakers to home theater gear. Most of the stuff tends to be high-end, which means expensive.
Harman Kardon has unveiled a couple new surround sound home theater speaker systems. The new systems include the HKTS 20 and the HKTS 30. The speaker systems are almost identical with lots of the same features including a 200W powered 8-inch subwoofer.
Both systems also use four voice matched 2-way loudspeakers along with a voice-matched center channel speaker. All of the speakers have video shielding and the sub has a music-sense trigger that turns it on and off automatically. The difference is that the HKTS 20 has a single 75mm midrange setup and the HKTS 30 has a dual 75mm midrange configuration. The systems will ship in April with the HKTS 20 selling for $799 and the HKTS 30 selling for $999.
Home Theater, Speakers