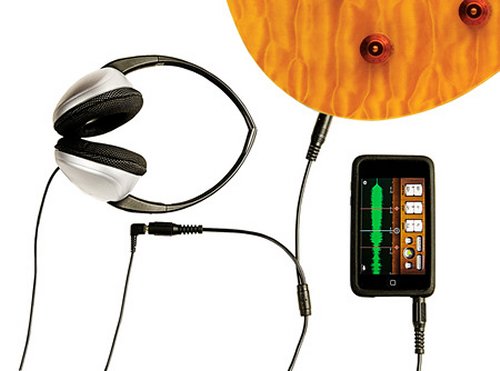 If you are any kind of budding musician, then chances are you have used some of the iPhone's musically inclined apps. Well, the GuitarBud plug cable system lets you hook up your electric guitar to your iPhone, which allows it to work with a bunch of compatible apps.
It will work with stuff like Voice Memos to record a quick riff and JamAmp which simulates a guitar amp, tuner and training tool. Some other compatible apps include StompVox, Riff Raters, GigDaddy, iStrobosoft, Rectools Pro and Guitar FX Deluxe.

The Guitarbud will cost you £29.95.
app, guitar, GuitarBud, iPhone, music