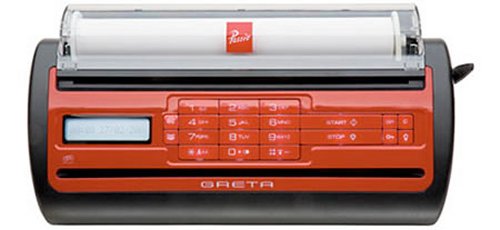 GRETA's portable fax machine also throws in a printer and scanner and is compatible with a GSM SIM card. So no matter where you are, if you have a strong enough signal you can send or receive faxes. But it isn't just a printer/scanner/copier/fax machine combo that's portable. You can also use it to make and receive calls. With a headset of course.
And yes, you can even use it for SMS messaging. All in one unit. This do it all device will set you back $793.99 and is available via T-Mobile.

Now you have no excuses to not get your work done.
all in one, copier, FAX, GRETA, office tool, portable, scanner