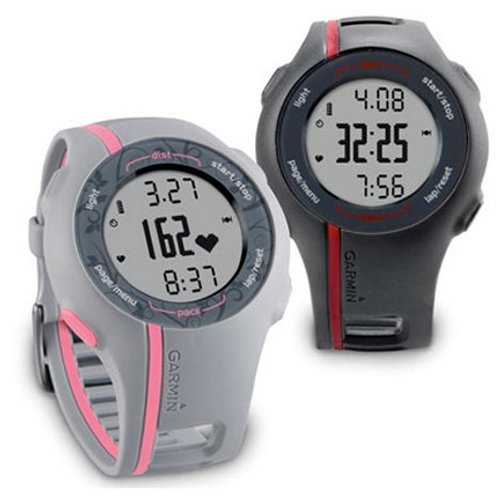 If you're looking for an affordable GPS watch to wear while jogging and such, Garmin has just announced the Garmin Forerunner 110 GPS watch. You get some decent features for the price.
The watch can be used for up to eight hours in GPS mode and three weeks in standby mode. The Forerunner 110 features Garmin's HotFix technology to quickly acquire and hold satellite signals. You can upload your stats to Garmin Connect, and it can hold up to 200 hours of data.

The Garmin Forerunner 110 will be available next month for an unannounced but cheap price.
110, forerunner, Garmin, GPS, watch