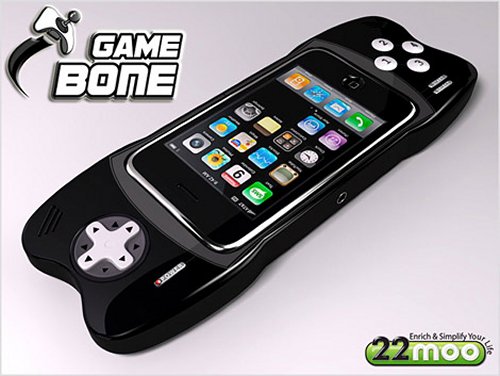 When last we checked in with the Gamebone, it looked, well, like a bone. Thankfully the latest version actually looks good, even if it does turn your iPhone into a PSP lookalike, giving it four buttons and a d-pad. The accessory features a 2000mAh battery for extra power, an LED to display charging and capacity, start/select buttons, built-in stereo speakers, a 3.5mm headphone jack, and an omni-directional microphone.
We don't have a release date yet, but you can expect it by the end of the year. 22moo has released developer tools to make games compatible with the accessory.

It's better than the first renders. Is anyone getting one?
game, GameBone, iPhone, PSP