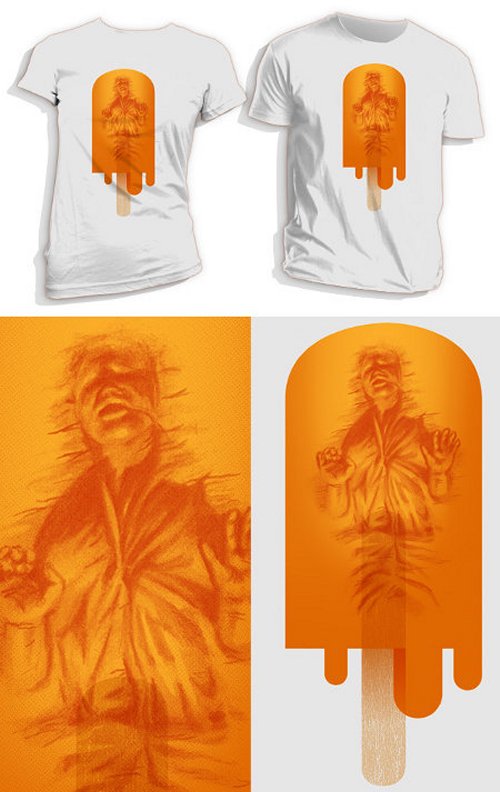 Jabba The Hutt was so fat, he must have wondered what a Han Solo Popsicle tasted like. I'm surprised he never inserted a stick and had a lick or two. Apparently he tastes like a creamsicle.
This awesome shirt is only $9 plus $2 shipping ($5 international) over at Teefury. All of the frozen Han Solo goodness without all of the melting. I have to get one of these myself.

Awesome and humorous shirt for any Star Wars geek.
Carbonite, frozen, geek, han solo, Popsicle, shirt, Star Wars