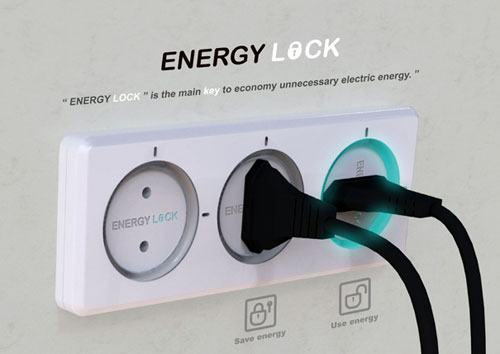 An astounding amount of energy is wasted each year by folks who leave their computers running all the time. The problem for many of us is that we simply forget to turn the devices off. A new concept plug over at Yanko Design will do the remembering for you.
The Energy Lock is a power outlet that you plug your cords into. Once connected you can rotate the plug like a kitchen timer to set how long the power will last in case you forget to turn the device off.
The plug can also provide constant power if you don't want the timer on. The big issue is that in my home is that most of the power outlets are crammed behind things like an entertainment center or couch. It would be very hard to reach many outlets in my home to turn the plug. This would make a cool surge protector though.
Concpet, Green, outlet