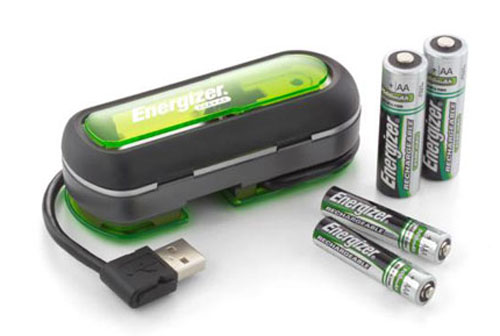 Energizer is one of the most poplar brands for batteries of all sorts including rechargeable batteries. The company unveiled some cool chargers for rechargeable batteries a while back called the USB Charger and the Duo Charger.
The chargers connected to your PC USB port and had software you could download to see the charge status of the batteries. Energizer has announced that the software for Windows machines has a major security vulnerability in it. The Mac version is unaffected.
The software is infected with the Arucer.dll backdoor. The backdoor allows remote users complete access to the host computer allowing them to send and receive files and execute software. Energizer is telling users to uninstall the software and delete associated files in the registry. Energizer is working with US-CERT to determine how the backdoor was introduced to the software.
battery, Energizer, USB