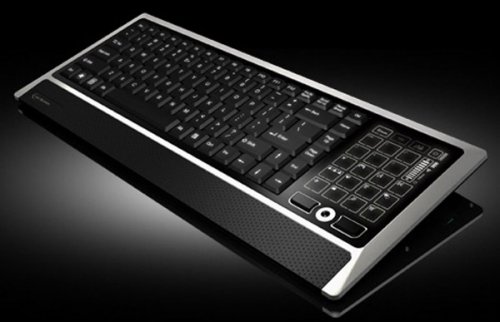 That is one smokingly hot and sexy keyboard. If you've been waiting for this sleek beauty, then we have some good news. The Eclipse Litetouch Keyboard has now cleared FCC and it's almost available to purchase. The Eclipse Litetouch is unique not just because it looks good, but the number pad on the right side of the keyboard has been replaced with an LCD touchscreen.
You can program it with multiple sets of controls to be displayed. The Eclipse Litetouch keyboard will be available in a wired version for $99 and a wireless version for $129.

Both are compatible with Windows and Mac OS X systems.
Eclipse, keyboard, LCD, LiteTouch, Touchscreen