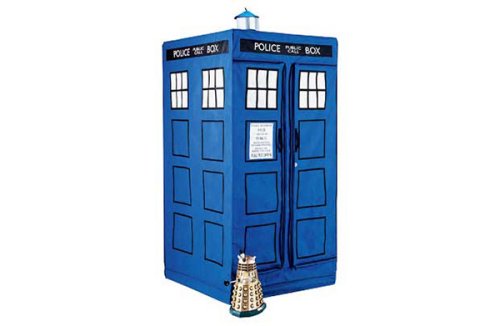 So where does the Doctor keep his clothes? It's a little known secret that he keeps them in this Tardis zipperobe, which is tucked away in a quiet corner of his actual Tardis. So he has a Tardis within a Tardis. True story.
Sorry, if you are on the large end of the spectrum, putting your clothes into this Tardis zipperrobe will not make them larger on the inside than on the outside. You will still need to lose weight.

The Doctor Who TARDIS zipperrobe sells for £46 (or about $70).
clothes, doctor who, tardis, zipperrobe