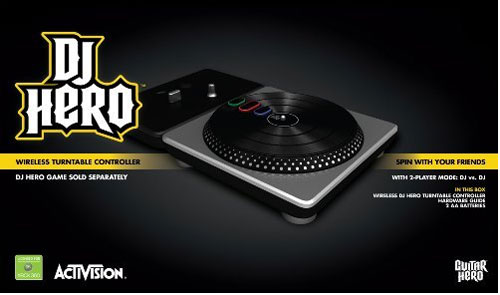 I like me some music games like Rock Band and Guitar Hero. Rap and dance music isn't my genre of choice so I have not had the need to play DJ Hero yet. If you like DJ Hero Activision has announced that stand-alone DJ controllers are finally available in the US.
The controllers are on Amazon now for about $60. When you add a second controller, you can have head-to-head DJ battles against friends. Activision is also talking up a couple more multiplayer modes that are pretty cool.
You can connect a mic to the game for some emcee action. If you have a Guitar Hero controller around you can even jam to some exclusive guitar/turntable mixes. The first 100,000 people to buy the stand-alone controllers get a free Shepard Fairey poster. If you know who that is, drop me a line.
Activision, DJ Hero, Games